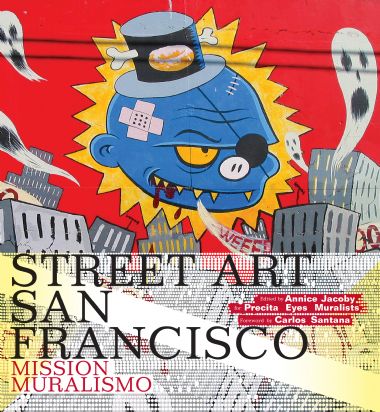 Cultural Encounters: Friday Nights at the de Young presents Street Art San Francisco: Mission Muralismo, in partnership with Precita Eyes Muralists
5:30 PM – 8:45 PM
November 6, 2009
The de Young Museum hosts a year-long series celebrating the just-released Street Art San Francisco: Mission Muralismo (Abrams, 2009), edited by Annice Jacoby, with a foreword by Carlos Santana, as part of the museum's weekly program Cultural Encounters: Friday Nights at the de Young.
This series celebrates one of San Francisco's greatest assets—the Mission District arts community, a rising star on the global art map. Both cutting-edge and traditional street artists will offer lectures and performances sharing their art, insights, musings, experiences, and perspectives.
These programs are offered FREE of charge in the free zone of the museum. For more information, visit www.missionmuralismo.com.
BLF conhorts Ehrich Weisz and Jack Napier will be on hand to sign books and ask questions!